When is a good time to think about death? asks Lawrence Sutin in his dab (as in dab handed) little essay of the same name in the coming issue, and I think NOW! Dead of Winter, armpit of the year (this does not apply in California where you sybarites escape the annual backbone inducing death and resurrection of Nature of the northeast), long night of the Soul (Seasonal Affective Disorder), Melancholy, Dyspepsia, and, yes, Thoughts of Death. So why not the Death Issue? And after that it'll be March and things will get better.
Lawrence Sutin and Murphy
Others look forward to death because they're convinced it's lights- out oblivion, a blissful rest from life. Still others say that we're all dead already and just don't know it, the afterlife is here and now and you can call it heaven, hell, the bardo, the liminal, the astral, the timeless dream in which the universe become us and us it. A sizable subgroup avoids thinking of their own deaths but relishes thinking of the deaths of those they hate. (Lawrence Sutin)
From Contributor Tom Faure, a video/music performance thingie (a word we use around here) on death and the spam filter. Not to be missed.
Ian Colford
Ian Colford, a librarian in Halifax, has been publishing in Numéro Cinq since nearly the beginning, essays and fiction. This time he offers his mass death story, reminiscent of a Gabriel Garcia Marquez title, "How the Laughter of the Nation Led to the Pitiable Deaths of Claudia and Francisco Cordoba's Ten Children" — each death has its own little chapter.
…Luis and Alonzo were not interested in fairness, and when the blade penetrated the tender flesh between Pedro's ribs and punctured his lung, and his blood had left its stain on the grass of the empty lot, both boys felt that justice had been served. As for Pedro, whose only regret was that he would never have the chance to tell a soul what it was like to die at the peak of his youthful form beneath a blazing afternoon sun, the moment was everything he had longed for. (Ian Colford)
Bradd Allen Saunders
And then we have a full length prize-winning play by the inimitable Bradd Allen Saunders entitled "Detective Nicky Carruthers is Dead," a kind of Eugene Ionesco-meets-David Mamet sort of play, an existential police procedural comedy of identity, the sort of thing we specialize in here at NC. (Time also to remind readers that we are one of the few — if any — magazines that publish full length plays and screenplays, not huge number so far but a gradual accumulation well worth looking through.)
CARILLO
So you're a positivist. That's just another philosophy.
CARGNISCENTI
You cannot be in two places physically at one time you asshole!
CARILLO
What if I was standin' on the border and had one foot in California and the other in Arizona?
(Bradd Allen Saunders)
Patrick J. Keane
What happens after death? Always a mystery. Death and judgment are the chief causes of insomnia (and loss of faith). Our brilliant and indefatigable Contributing Editor Patrick J. Keane has an essay on death, judgment and the smug schadenfreude of  the elect. As usual, brilliant,  erudite, and witty.
I was struck, in reading The Iliad, by those panoramic scenes of the Homeric gods looking down from Olympus, taking pleasure in the entertainment provided by the spectacular carnage of the Trojan War. I was aware, too, of a famous passage in a favorite text, De rerum natura, where Lucretius captures the emotion of Schadenfreude in an extended image: Suave, mari magno turbanti aequora ventus, e terra magnum alterius spectare laborem [It is pleasant to watch from the land the great struggle of someone else in a sea rendered great by turbulent winds]. (Patrick J. Keane)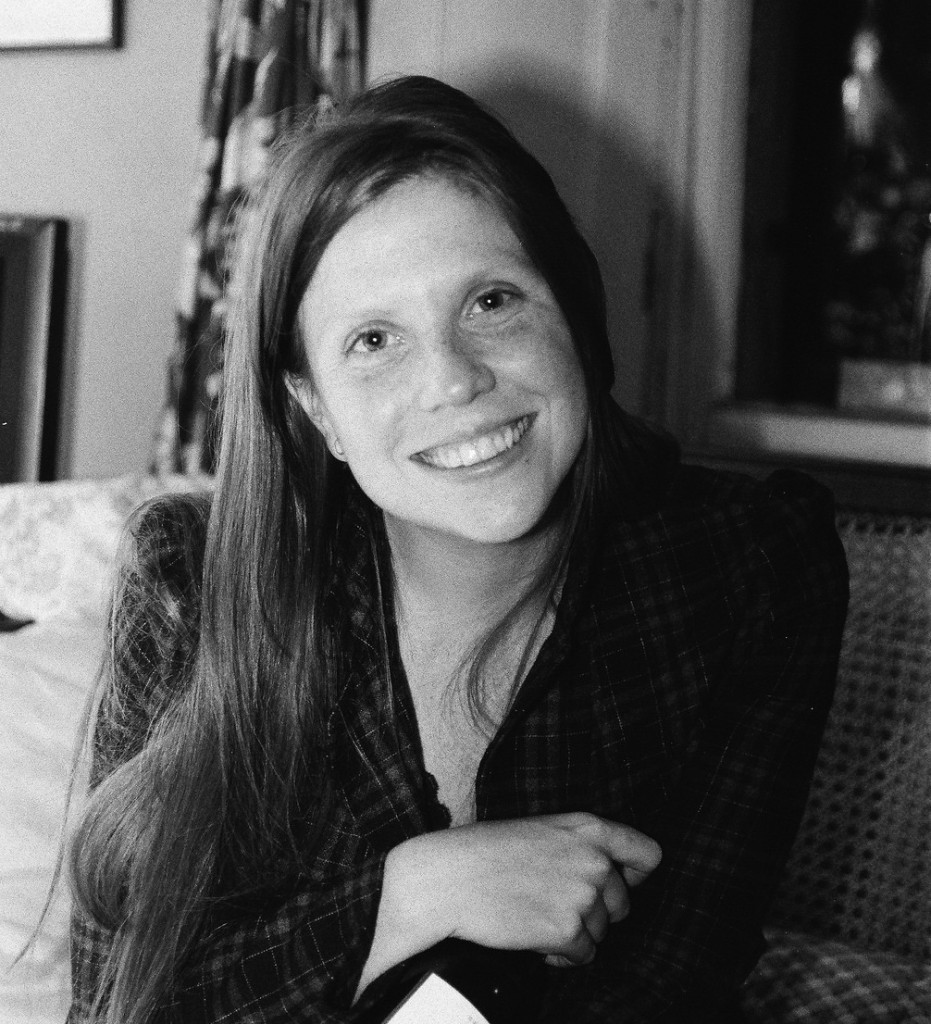 Susan Paddon
Patrick O'Reilly reviews  Susan Paddon's new poetry book Two Tragedies in 429 Breaths.
As the mother's death draws urgently near, it becomes clearer and clearer to Susan that she is not going to get it, that whatever secrets, stories, even anecdotes her mother has will go with her. Like anyone else, the mother is both finished and uncompleted, leaving Susan with the fragments of a story and no satisfying conclusion. (Patrick O'Reilly)
Sydney Lea and grandson Arthur
But not all thoughts of death need be lugubrious and another stalwart contributing editor Sydney Lea has in this issue a lovely little essay about standing by the grave plot his wife has just bought.
Now, from the plot she's just bought, my wife sweeps an arm at the view again: looming above all else, there's our favorite mountain to eastward, purple with May but still holding snow at the summit. An eagle appears before it as if the woman had willed it there, the bird's reflection complete in the river's languid oxbow. Sun-spangled, it skims the treeline along the near shore. My love claps hands in witness, eyes joyous. (Sydney Lea)

Robert Wrigley (with a dead fish so as not to depart from the issue theme)
Also in this fabulous issue—did I mention it was a fabulous issue? none better? we rise and rise—an amazing handful of poems by the esteemed Robert Wrigley (I have had my eye on him so long now, first mentioned him on NC in 2010).
How The Blind Dog Perceived Human Sadness
was a mystery no less than her willingness
to attend to it. The way she nuzzled a hand,
so that it might be extended to her and washed clean
of whatever it was that afflicted it, which she smelled.
It had to be, for she was deaf too, there was no way to tell
her of it otherwise,…
(Robert Wrigley)
Dao Strom
Also in this issue, not all death-related, a gorgeous hybrid photo/page layout/memoir from Dao Strom, inspired at least in part by the Chaulky White piece we published two issues ago.
And (superlatives are beginning to fail) did you know that Ludwig Wittgenstein and Robert Musil used to live on the same street? One of the little known facts of Modernism revealed in Genese Grill's magnificent essay on modernity, philosophy and literature: "'Ethics and Aesthetics are One': Living Language, Experimental Ethics, and the Earnestness of High Modernist Conduct of Life in Wittgenstein and Musil," which is a mouthful but continues in depth Grill's exploration of Modernism on these pages. To be brief: it's an essay about the problem of the relativity of knowledge and the incompleteness of art (both Musil and Wittgenstein never completed their great works).
Genese  Grill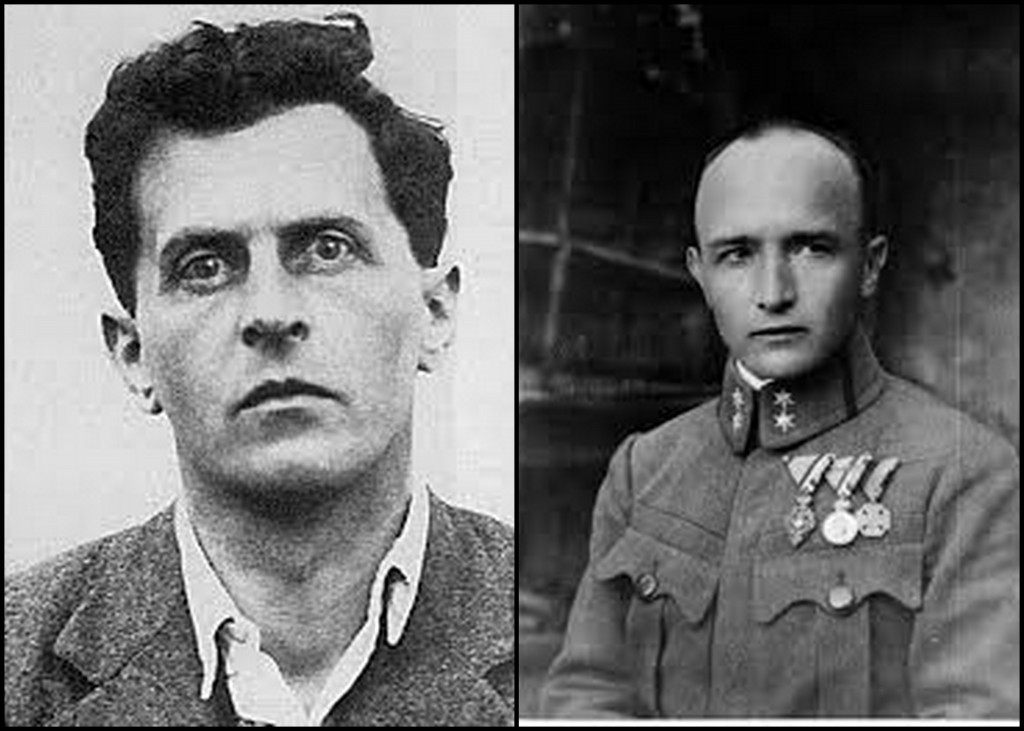 Wittgenstein & Musil
And that's not all, by any means (remember, we do this once and month!). You will love Benjamin Woodard's delightful interview with the young Angolan writer Ondjaki.
Ondjaki
Luanda is still home for me. It's a place that stays inside, though I'm not sure if it's still the real Luanda. I don't write exactly about the places I visit. Usually it's more about the remains of those places in me. People. Moments. Trees. Colors. Shadows. Dreams. Hands. Shoes. Fogs. (Secret: sometimes I think I live somewhere in a lost bridge between now and the past.) I spend too much time not in the present. And I pay the price. (Ondjaki)
Plus, yes, poems from the Irish poet Thomas McCarthy;
I watch the timeless candle burning at both ends.
At one end it must be my mother's face
And her infinite correlation with my own fate.
There's no other end that I would put in place
a review of the great Charles D'Ambrosio new book of essays Loitering by Melissa Matthewson;
D'Ambrosio's essays are small journeys—episodic, anecdotal, rambling—but, also ruminant and ironic. They are addictive not only for the strength of D'Ambrosio's humor and insights, but also for the language, syntax, and rhythm of each sentence. Let's take the title essay "Loitering," in which D'Ambrosio takes us to Belltown in Seattle lingering as a bystander in a standoff between police and a gunman who has taken hostage his girlfriend. The opening sentence exemplifies how D'Ambrosio decides to portray himself as a narrator for the entire collection to come. "This is totally false, but for the sake of the story let's say the events in question begin around 2:00 a.m., just because that's when I show up on the scene."
and a review of Jay Rogoff's new book of poems, Venera, by our own Mary Kathryn Jablonski (taking a break from curating art posts for the magazine);
…a book of love poems with a capital L. Yes, lover to lover, parents and children, but also love of – and honor, respect and compassion for – the earth and all it contains: art, music, birdsong, poetry. Love of the spiritual too  – life itself, including birth and death.
and last but never least a new NC at the Movies.