.
I THINK SOMETIMES MEMORIES overlap. People, place and experience seem to merge and it is often difficult to distinguish whose memories are whose. The first place I lived in was my maternal grandmother's house. I heard her (and my mother's) memories so often I feel them deep in my bones. My grandmother was from northern Jutland, Denmark. She was one of about 10 or 11 siblings, all raised in abject poverty on a desolate farm near the North Sea. She once said she never felt love from her mother, except for the time she was kicked in the head by a mule. My grandmother sailed across the Atlantic Ocean on a passenger boat in 1952 with my mother (then five years old), my uncle (then four years old) and my other uncle who was a baby and almost died during the trip.
After arriving in Canada, she moved to a small remote cannery village called Namu located on the West Coast of BC. My grandmother lost her husband seven years later and she moved to White Rock, just south of the city of Vancouver. She passed on seven years after that, when I was two years old. Namu no longer exists, but my mother used to tell us enchanted stories of living there among pristine nature, wild free-range kids, women's church meetings, men's lunch room fights. She told us that in Namu they had no cars, no roads, and only board walks leading from one place to another. In fact, you could only get to Namu by boat. It was a legendary place of magic, wonder, and cheap movies.
The house that I grew up in was not in Namu, but it was on the West Coast of British Columbia. We lived on the Semiahmoo First Nation Reserve, located just south of White Rock and just north of Bellingham, Washington. During the 1960s-70s, the Semiahmoo people leased some of their land for non-indigenous people to live on. The decision for my family move to the Rez was a natural culmination of several elements. Firstly, my parents were very close to several Semiahmoo families. Secondly, my father was obsessed with Coast Salish culture and ways of living. Thirdly, the area was isolated from the town and afforded us kids a way of life we otherwise would never experience. It also made it much easier to hide secrets.
In the Early Days
In the beginning, I live with lots of people. Some are grown up and some are only half grown up. All of them are bigger than me. I know some of their names, but not all of them. Sometimes, I also live with several wild snakes, some red-legged frogs, four cats, three chickens, two ducks, a rabbit and a dog. I like the animals but I don't much like the people I lived with. They don't seem to like me much either. I get pushed around and slapped a lot. And someone is always shouting at me, even though I usually have no idea why. They are mostly obstacles to me. Terribly frustrating obstacles. But I have safe places to go. Behind our house is a swamp and a forest. And behind that, there is a river. These are the happiest places I know. I don't like it when I see strangers near the swamp or the river.
The Archaeologists Last Visit
Once, an archaeologist came to visit
Carrying a bag filled with orange surveyor's tape
And some wooden sticks.
He pounded those sticks in the ground
And tied up the surveyor's tape
In demarcated places
Just up from the beach, behind the tracks.
I didn't like that much.
That was a secret place
Where I once found old yellowed bones
And charred stones
And burnt clam shells
And someone told me to put them back.
Because those bones and those stones
And those shells belonged to the land
Not to me.
So I buried them again.
And when that archaeologist
Went back to his car to get his digging tools
Me and some other kids
We pulled all his sticks out of the ground
And untied all his orange tape.
He saw us and started shouting.
His face got really red
And sweaty.
It was summer so I guess it was hot.
And he yelled at us to give back the sticks and tape
But we threw them on a fire that
One of the older kids had going on the beach.
And we shouted back to him,
"Get the fuck off our land!"
Even though it wasn't really my land at all.
And he said we were going to get into big trouble.
So we yelled louder and picked up some pine cones
And some dirt and some stones
And whatever else was nearby
And we threw them at him.
He started running and we chased him.
Chased him right back to his car
And we threw stuff at his car
Till he drove away.
He was right though
We did get in trouble.
They said we should have been more respectful
But their eyes were smiling.
Pastimes and Playtimes
The Semiahmoo First Nation Reserve is squeezed in between the town of White Rock and the American border. One can easily walk down the train tracks and cross the border. Sometimes I would swim across it. No one tried to stop us. No one seemed to even notice. I spent most of my time on the beach. When I was very small and could not speak very well, my mother wrote my name and address on my forehead before sending me out to play. I didn't really understand why she did this, since I never got lost. Instead, I learned to navigate the land and the natural environment. Since I was sent out from the moment I woke up until it got dark, I learned how to tell time by the sun, how to judge tides, estimate train arrivals, how to swim, how to climb to safety, and where to hide when necessary.
One of my favourite pastimes on the beach was exploring tide pools. They were generally warm for most of the year. At low tide, the Semiahmoo Bay retreated at least a kilometer out, leaving a behind sea life and an endless swath of beach. The sands were grey, soft and undulating, dotted with seaweed, shells and barnacle covered stones. Between the hilly sand bars were warm glistening tide pools full of sea grass and teaming with life. The tide changed twice a day, while the shoreline changed with the seasons. One winter, the beach froze. All of the boulders and rocks were covered in a crystalline layer of translucent ice. The sands were frozen in whatever shape they had been in when the air hit the freezing point. It was, at once, one of the most beautiful and the most perilous places I had ever seen. That is the only time I can remember the tide pools not being warm.
On the shore, where the ocean meets the sea, there were great rolls of decomposing brown, green and ochre seaweed. I imagined these were great stinking sea creatures, waiting for the ocean to carry them to their home. Often, as the tide was coming in, I would see a golden foam on the waves. I asked my mother what this was and she told me it was mermaid dreams. Someone else told me it was pollution from the industrial runoff that was regularly poured into the Little Campbell River, a tributary river that emerged into the Pacific Ocean on the Semiahmoo Nation Reserve. The Semiahmoo people used to fish here for salmon and trout but now there was mainly just boney bullheads. Pollution also came from agricultural runoff, sewage dumping, and the huge barges that regularly sailed through the Bay.
Safe Places
People tell me I'm a girl, but sometimes I think I'm actually a boy. Every so often, I hide my hair under a hat. I tell people my name is Jack and that I come from Ireland. People tell me that Ireland is across the sea and that Irish people often have red hair like me. I wish I could go and live there. In front of our house runs a railway track and in front of this is the Pacific Ocean. If you walk down the tracks one way, you will get to town. If you walk the other way, you will get to the USA/Canada border. The ocean is my comfort. She is salty, warm and full of knowledge. I can swim in her and she will rock me for hours. And if I dive deep enough, all the noises of the world will disappear. The ocean promises to swallow me whole and to hold me forever. I try to stay under the water for as long as I can. This is the safest place I know.
Midnight Swim
Late in the dark
We went to the ocean.
There was no moon out
But the sea was glowing
With phosphorescent life.
And we took off our clothes
And we slipped into the water
Which felt warm
Compared to the chilled air.
I saw her body glow
As she swam effortlessly
Through the waves (like a porpoise does).
I followed her till I was exhausted
And we embraced in laughter.
Her body felt warm
Compared to the chilled water.
A boy riding a tired old pony
Came down the railway tracks
And spied on us for a time.
Till we caught him and then
He stole our clothes and rode away
Laughing the whole time.
So we had to run home naked
Hiding in bushes.
She snuck in her bedroom window
And beckoned me to follow
But I shook my head
And strode into the woods
Small, fearless and unashamed.
I did not run.
I walked slowly and purposefully
Quiet among the trees.
And a warm wind blew over
My chilled body.
I walked in through the front door
Amid the fuming stares and shouts
And fervent slaps.
And I lay in my bed
Thinking of her glowing body
The warm air surging over me
The laughing boy
And the ocean
And the trees.
.
Shifts in the Family
I don't remember when my little sister was born. I think I was mostly with my grandmother at that time and I largely ignored the new baby. Anyway, she seemed to sleep most of the time. I liked that my mother was distracted and preoccupied, but she was also angrier and meaner than usual. So I just stayed away as much as possible. My uncles were still living with us at that time. One of them was older and took the role of the family photographer. Later, he worked for the National Film Board of Canada and went on to become a prolific producer, director and animator for over twenty years. The other two were younger and seemed to endlessly enjoy teasing, tickling, and generally tormenting me. Sometimes they would take me into their room and place me on the bed. They would put head phones on me and play the Beatles, Donovan, Bob Dylan or Janis Joplin. I loved the music because it made me disappear.
My aunt was probably about 11 years old. She was always forbidding me from going into her bedroom. So, the first thing I would do after she left for school in the mornings was to sneak into her room and explore. She had the most wonderful things. There were lots of fancy dolls. Some were plastic, some made of clay, and one particularly pretty one was made of papier mâché. My aunt told me that doll was very old and used to be her mother's. I would sit and play with these dolls, completely forgetting that when she came home she would yell and scream at me. One day, I decided her papier mâché doll should have a nice swim in the wading pool at the local park. My aunt never forgave me.
The house always seemed so empty after they all left home and I spent most of my time outside. I didn't have many friends, but I found a kind of refuge and friendship in nature. Behind our house there was a vast West Coast rain forest full of evergreen pines, deciduous maples, soft firs and aromatic cedars. There were probably many other kinds of trees that I never learned names for. There were also enormous stumps about six feet high and as big around as a truck. Some were hollowed out inside, some were solid, and some had new trees growing out of them. They all had peculiar cuts in their sides, like steps. These were once tall majestic trees. The great grandfather old growth trees who had been cut down when the lumber industry emerged in British Columbia during the early 1900s.
 .
Things Change
Things change, people move away and sometimes disappear. That's why I like trees better than people. They stay around for a while. There's a tree in our yard that is my friend. I play on her all the time and suck the sweet sap from her branches. You just peel back some of the bark with your teeth and suck the juice. There is also one boy I like. He lives in a green house on the hill. We smoke cigarettes that we buy from the local camp store with money stolen off the tops of dresser drawers and coffee tables. We build fires on the beach and forts in the woods. I'm always hungry. I am told it's because I am selfish. But the boy's mom usually gives me an open can of beans. During the right seasons, I can find berries, crab apples and fern shoots to eat as well. I even know how to make a shelter out of branches and leaves. I am convinced I could live just fine on my own.
.
The Tree
I liked that tree a lot
She was prickly with spines
Like me.
And she was small
Like me.
There were lots of trees in that yard.
And a swamp that stank.
I liked that stinking swamp
With frogs and salamanders
And water bugs.
And past that swamp was a river full
Of bullheads, trout and salmon
And reeds and water birds.
Mostly ducks, I think.
I liked that river.
We made a raft to float down her once
Me and the boy from the green house.
We sailed down it for a while
But the raft broke apart
And we had to swim to shore.
I liked that boy.
He was small
Like me.
And wicked
Like me.
He used to hold my hand a lot
And I didn't even mind a bit
Even though I never liked holding hands.
We played a game together
He and I
And we imagined the forest was alive
And it was our home
And the trees were our family.
I liked those trees
Especially the prickly sweet one.
.
Obstacles and Navigations
Most of the Rez kids were on their own during the day. Parents usually sent us outdoors with the mandate to return only when it was dark. If it was a school day, we had to get ourselves across the bridge to the bus stop. This was not an easy task. The bridge was about a kilometer away from my house and required a journey down a dirt road and up a very long hill. At the top of the hill there were two main obstacles, the dogs and the roosters. The dogs were two massive Great Danes who guarded the hilltop, tormenting passersby. It was frightening, but not nearly as terrifying as the roosters (which also seemed to be rather large). The roosters had huge spikes on their legs and for some reason always saw the school kids as a threat. This meant they were on the offensive and would literally chase you down the road. If you made it past them, you could cross the foot-bridge over the Little Campbell River and catch the bus.
At one point, the school district decided to move the school bus pick-up to the other end of the Rez. This also had two obstacles; the dogs and Barbara. The dogs at this end were Dobermans. They lived at the end of a long dusty driveway and had thirty foot chains on them. As a result, when you passed by they came charging towards you barking, snarling and foaming at the mouth. You had about four seconds to run past before they reached the end of the driveway. Barbara was small, fast, and mean. She rode a horse, delivered newspapers, and had a pet monkey. And she specialized in hair pulling. Most of the younger kids were scared of her and she was relentless in tormenting them. One day, she decided it was my turn. She grabbed my hair and began to pull. I told her that she could pull my hair right out and I would not feel it. This was true. I had my hair pulled all my life. I grabbed two fists full of hers and held tight. She let go. Later, we smoked menthol cigarettes together and she let me ride her horse.
I first started smoking when I was about six or seven, stealing cigarettes from my father. My father was often absent. He worked as prospector when I was very small and later as a postal worker. He was a kind of enigma, an elusive writer and poet and a despotic crazy man who did licentious things without thinking, without consideration and with swift and malicious anger. He smoked a pipe, he listened to classical music, read Russian literature, and drank too much rum. He also had sex with a variety of women, petted little girls and shot animals for fun. To this day, I cannot stand the smell of rum. In later days, he took to drinking vodka and beer till he was vomiting and wetting his pants.
.
People Change
The old man used to smell like cigarettes, Aqua Velva, and soap. Now he smells like cigarettes, beer, and piss. His weight is heavy on me and I wonder if I will stop breathing. I like the idea of not breathing and I practice it every night. I slow my breathing, matching the rhythm of inhaling with exhaling. If I do it long enough, I can slow it down until it seems to stop. But I guess it starts again when I fall asleep. The old man goes out a lot, sometimes for a few days. So I have to wander a bit. There's a campground nearby and I can trick the camp store owner into giving me free pop. Orange is my favourite. I can also steal things from the campers. They can never catch me because I can run very fast and I know where to hide.
.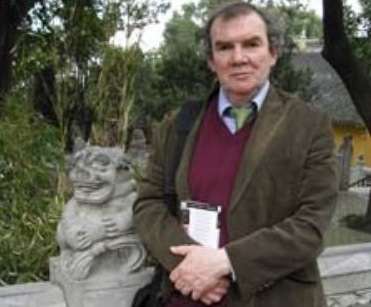 That Time
There was that time
He had some friends over
And I was supposed to be quiet
And stay in the back room.
But I got so hungry.
I tried to be quiet
And stay hidden
But he caught me
And shoved me hard
So I fell onto the floor.
I fought back.
I was a good fighter.
It didn't even hurt when he pulled my hair.
But he kicked me really hard
Over and over
And I lost my breath.
I wondered why he kicked me like that.
And then he ripped my pants off
Which was too bad
Because they were my favourite ones.
Purple, velvet and soft.
After, he left me in the dark.
My pants were folded neatly
But they were still torn.
I went down to the river
With the dog.
We went to the river
And talked about running away.
I wished we had
But there was nowhere to go.
.
Smoke and Fire
My mother worked on a mink ranch for a while. She wanted to have money for Yule dinner. She always smelled like musky putrefied flesh when she came back. But she often brought a ring of fur from a mink's tail or even whole foot. I loved those. My mother also made pottery in a back room. It was pungent, muddy, and wet back there. I loved that too. But if she was angry (for some reason I could never guess) and I went to ask her a question, she would swiftly slap my face with grey mud-covered hands that stung and left my skin spattered with clay. So I avoided talking to her most of the time. I didn't tell her what I saw when my father was kissing a woman on the beach. He told me not to tell my mother. I already had many secrets I was not to tell her. And I never did.
My father spent his time after work drinking, smoking, and writing. He typed obsessively on an old typewriter, filling numerous boxes with stories, poems, and papers. He mostly wrote out in the back yard in an old army tent he set up. The tent was probably once white, or at least close to white. But it was now mottled with grey from mouldering in the damp West Coast weather. My father had installed a wood stove, both to keep warm while working and to dry it out. Once my friend and I snuck into the tent and stoked up the wood stove. The fire was slow in starting so we kept feeding it more wood, paper and dried brush. It seemed to happen so suddenly, the fire blazing and the tent filling up with smoke. I have no idea how we got out. But I remember the raging tent, burning my father's papers into ashes. And I remember my father's stern hard eyes silently staring into me.
One hot summer night, my father pulled all of our furniture, our bed covers and our clothes out of the house. He threw it all onto a huge pile in the back yard, poured gasoline on it and lit it all on fire. He kept going into the house and coming out with boxes of stuff, dishes, knickknacks, shoes…and he laughed and threw it all into the swamp. Earlier he had shot the family cat. He shot it in the head and I was going to bury it. But he picked up its stiff body and threw it on the fire. It burned and smelled like rancid meat. Out of its side a bubble emerged and exploded. Later, after the fire burned out I searched for remnants of our life. I found some of the cat's charred bones; a leg and a jaw with some teeth. I kept them in a box, hidden in the ceiling of my room. Years later, when we moved, I forgot them there.
.

The Shed
I always stay away from the shed. It used to be the old chicken-coop. But there hasn't been chickens living there for years. The shed is rotted and I am terrified of it. I can't even look at it. So I don't usually go back there anymore and I spend more time with the ocean. Sometimes I lay on the tracks, listening for the train. I lay there for a long time. The tracks are curved, following the shore line. When the train comes by it slows down and you can hang onto the sides of the box cars. It gains speed again pretty quickly so you have to hold on tight. If you let go, you will roll down the rocky sides of the tracks, but if you hold on, the train will take you away from here.

.
The Tea Kettle
It wasn't really her fault.
She was just making tea
And she didn't know.
It was the kettle that set me off.
I didn't know it was the kind
That whistled when it boiled.
It sounded like a scream.
A scream that would not stop.
Like his scream that night long ago
When he was in the shed.
And I couldn't take it anymore.
So I ran away into the woods
And I took off all my clothes
Even though it was November
And cold and raining.
And I kept running
Through those thorns and brambles.
At first they stung a bit
And then I couldn't feel at all.
I liked that…not feeling.
But no matter how far I ran
I could still hear him.
Even after that loud noise
(I knew what it was
Because he shot the cat one night
And burned it in the back yard)
Even after that loud noise
I could still hear him.
Even when I woke up
In the neighbour's house
And the neighbour was stoking the fire
And their kids were building a fort
Out of couch cushions
I kept asking why
The screaming didn't stop.
And they just shook their heads
And his wife kept crying
While she made tea.
.
The End and the Beginning
Our house had no running water. There was a sink and a faucet, but nothing came out. We used to have a well, but someone cut our hose. After that, we used large metal garbage cans to collect rain water and went to the local city park to get containers of drinking water. We had no laundry facilities, so all of our clothes were dirty and smelled bad. Once every couple of weeks or so, we took the laundry to the laundromat and took a bath at the local swimming pool. Kids at school used to tease me a lot for having dirty clothes. None of this mattered in the summer. When it was warm out and school was out, I didn't need much in the way of clothes and I could swim in the river or the ocean every day.
On one occasion, my younger sister was invited to a friend's house. My sister's friend was small and frail with thin blond hair and delicate features. She wore pretty blouses, frilly skirts and finely woven sweaters. She had white knee socks that stayed white and shiny black shoes with golden buckles. I always felt so dirty around her. I tagged along, mostly because I was curious as to what a town kid's house looked like. My sister's friend lived in a huge rectangular split level house with wall-to-wall carpeting, something I had never even imagined existed. Everyone took off their shoes at the door and ascended a flight of softly carpeted golden stairs. I kept rubbing my toes into them, leaving dark smudges from my filthy feet. This led into a bright yellow kitchen. On the counter lay two plates of delicious smelling lemon muffins. My sister left to go play while I hung out in the kitchen. I started to pick at the muffins, nibbling around the edges. Compulsively, I grabbed about six and crammed them into my pockets. I walked out the door and ate them on the way home.
Years later, when I was about 12 or 13 years old, I moved to Victoria, on Vancouver Island. I left my old life behind and moved into a split level rectangular house that had wall-to-wall carpeting and a faucet with real running water. There was a bathroom with a toilet that flushed, a bath with hot water and a door that locked. And I had a bedroom, a bed, and a dresser drawer. Outside, there was a manicured lawn and concrete sidewalks. The suburban landscape was disorientating, confusing, and filled with noises I couldn't recognize. As a result, I was constantly getting lost. I was anxious, bored, and lonely. So, I stayed inside most of the time and immersed myself in reading. I read as many books as I could, falling deep into those imaginary worlds. During this time, a young Mohawk[1] man moved into a room. He was 21, in college, and had a truck. We would hang out, watch TV, and go camping. He was fun when he was happy and intensely cruel when he was unhappy. When I turned 16 we got married and he became my legal guardian. I felt free for the first time in years, but it was the kind of freedom that has a heavy price. It was like falling into a bottomless well with no water to hold you, no air to breathe and no hope of escape.
.
A Short Return
Occasionally, I try to forget. But my body always remembers. Someone once said I suffer from Post-Traumatic Stress Disorder. I only know that I have nightmares, sometimes even when I am awake. Years later, I go back there, to check out that old house. It's a lot smaller now and no one lives there. The windows are dark and the front door is boarded up. The trees have taken over the yard. They've even taken over the shed. I look for signs of my existence, but there doesn't seem to be any. Then I see my prickly tree friend. She is tall, much taller than I am. She is straighter too, reaching high into the sky. I can see her branches trembling in the warm wind. "Play with me," they whisper. I think she remembers. And she still tastes just as sweet.

—Senka Eriksen
.

Senka Eriksen grew up on the West Coast of lower mainland British Columbia in the 1960s and 70s. Most of her life has intersected with poverty, violence, abuse, and multiple trauma. The natural world has always been her place of refuge and her greatest healer. Today Senka has four grown daughters and two young granddaughters. She holds a BA in Anthropology and Women's and Gender Studies, an MA in Indigenous Governance, and is currently enrolled in a PhD program at the University of Victoria in the Indigenous Governance Program.
Footnotes
(↵ returns to text)
I hesitated to specify that he was Mohawk. I don't want to feed into the stigma of Indigenous men as inherently violent and since my story does not offer a proper explanation of the colonial violence he actually experienced in his life (his father was abused in residential school and my ex-husband was a victim of the 60s scoop foster care system…he was very badly abused. Both men were denied their own identities).  The fact that he was Mohawk had everything to do with his attraction. It also had everything to do with the abuse that he inflicted, the daughters that I birthed with him, the events of our lives and even in the choices I have made in terms of healing. Even the life path I am living today. So, perhaps removing this element of identity would have taken too much away from what is actually coalescing in this essay.↵