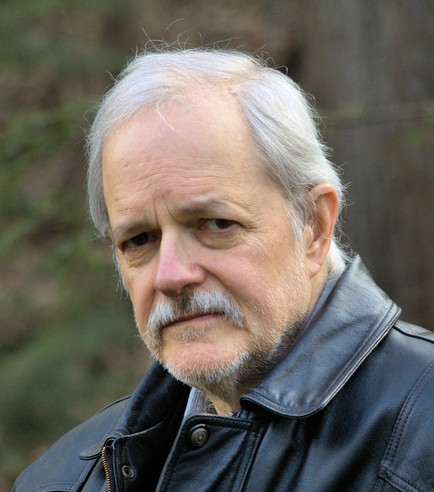 Here's a very smart, fresh, angular essay about Martin Scorsese, a recapitulation of his films, his trajectory in the art, but crucially focused on the idea and markers of success (material and otherwise) and tainted success, the kind of success that betrays authenticity. What makes this essay especially fascinating is that the author writes from the perspective of a Catholic intellectual, a stance not necessarily popular in this arid post-liberal climate we inhabit but nonetheless full of hermeneutic vigor. Scorsese is a lapsed Catholic, but a world view founded on ideas of sin, the fall, and redemption suffuses his gritty films—at least, when the case is made, it makes sense.
Philip Marchand is an old, old friend. See his complete and charmingly self-written biography below the essay. Suffice it to say here that he wrote the best biography of Marshall McLuhan ever, a book that I revisit and treasure and not just for what it says about McLuhan—it actually helped me understand how subplots work in novels. And he also wrote a gorgeous book called Ghost Empire about the great French explorer La Salle (but also about the author himself, the history of North America, and the decline of the west, which yet managed to be amiable and friendly and charming). Here's the opening of a review I wrote at the time:
In Ghost Empire, Philip Marchand's new book about the voyages of the great and peculiar 17th century French explorer Robert de La Salle, the author doesn't tell us much that is novel about La Salle. But in recounting the daring explorer's epic wanderings Marchand manages to compose an amazingly fresh, surprising take on North American history, French-Canada, Catholicism, and the author himself, a faintly quixotic character, bookish, erudite, and appealingly self-ironic.
(Author photo by David Penhale.)
dg
TAINTED SUCCESS AND THE HEROES OF MARTIN SCORSESE
By Philip Marchand
Martin Scorsese ends King of Comedy in the same way he ends many of his films — with a man alone, overshadowed by a huge moral question mark. In this case, the question mark is also a narrative one. The final scenes of the movie show a cascade of newsmagazines featuring on their front covers the face of this man alone — the movie's protagonist, the wannabe stand-up comic Rupert Pupkin. Pupkin, these magazine covers tell us, has finally become a somebody, a celebrity. But are those magazine covers "real," or are they part of Pupkin's fantasy?
There is an answer to that question, and we shall come to it, but more interesting for the moment is how starkly this movie's ending dramatizes a dominant theme in Scorsese's work. Pupkin is a character who, despite huge odds, obtains what he has long sought, a moment in the spotlight. Unfortunately he has accomplished this by kidnapping a genuine celebrity and refusing to release him until given a spot on the network so he can perform his comedy routine. Pupkin knows he is committing a crime but defiantly assures himself that it is better to be a "king for a night than schmuck for life." He is expressing in milder form the same imperative that drives the gangsters in Goodfellas, who would rather be "whacked" or imprisoned than remain "content to be a jerk" (Tommy DeVito) or a "sucker" (Henry Hill).
On his own terms, then, Pupkin succeeds. It is a success, however, like the temporary successes of Scorsese's gangsters, obtained by criminality and loss of conscience. This phenomenon of tainted success — a phenomenon rich in social implication — lies at the heart of Scorsese's work.