.
Here is another first for Numéro Cinq: A full length film script from R. W. Gray (who earlier appeared on these pages as the author of the stunning short story "Crisp"). Not only do we have the original film script for Alice & Huck (who else publishes movie scripts these days?) but we also have an excerpt from the movie, teaser and fan videos. This is a wonderful chance for readers to compare script and the made movie (you can get the complete DVD here; the IMDB movie page is here), a chance to see words embodied in the actors' gestures and words (a transformation of text to stage that is always a mystery to me). Alice and Huck is a delightful, whimsically romantic love story of close encounters, near misses and second chances.

Robert Gray was born and raised on the northwest coast of BC, and received a PhD in Poetry and Psychoanalysis from the University of Alberta in 2003. He is the author of two serialized novels in Xtra West magazine and has published poetry in various journals and anthologies, including Arc, Grain, Event, and dANDelion. He also has had ten short screenplays produced, including Alice & Huck and Blink. He currently teaches Film at the University of New Brunswick in Frederiction.
dg
.
What is Alice & Huck about?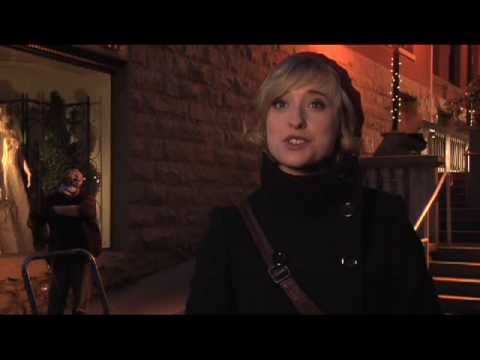 .
Alice & Huck Fan Video